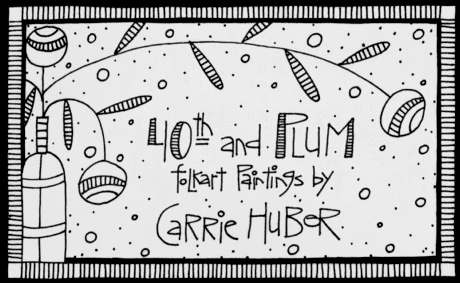 40th & Plum
---
Yellow Tulips Falling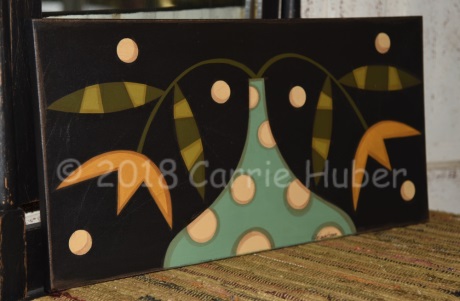 I like how tulips droop a bit after they are arranged. Now if only they would do so as perfectly as these two folksy flowers have. But - what is even better about these two is that you don't have to refill the water and they will last all spring and summer long! ;)
Measures 24" wide X 12" tall
$69 includes shipping and handling in the continental US only.
(Please e-mail me for shipping info outside of the continental US)
~~~~~~~~~~~~~~~~~~~~~~~~~~~~~~~~~~~~~~~~~~~~
Favorites From the Garden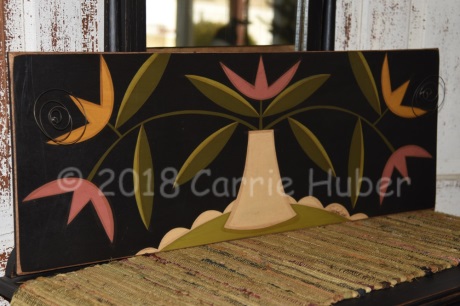 I don't tend to pick too many flowers from the garden - I love looking upon them where they pop up. However I will nab a few and put them in a white vase that was my grandmother's - perhaps that is what made this idea pop into my mind. I love the pink and yellow together!!!
Measures 36" wide X 13¼" tall
$93 includes shipping and handling in the continental US only.
(Please e-mail me for shipping info outside of the continental US)
~~~~~~~~~~~~~~~~~~~~~~~~~~~~~~~~~~~~~~~~~~~~
White Tulip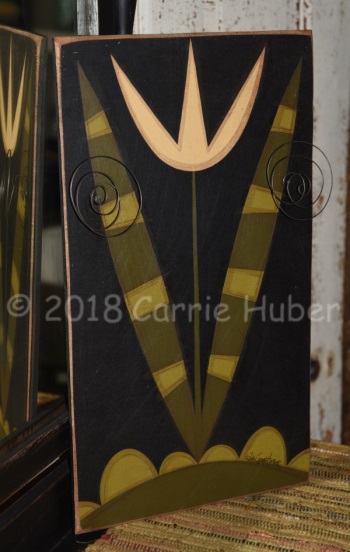 It was most likely snowing when I created this piece - but the idea of spring and the thought of my favorite white tulips popping up in the garden makes me happy!
Measures 12" wide X 21½" tall .
$45 includes shipping and handling in the continental US only.
(Please e-mail me for shipping info outside of the continental US)
~~~~~~~~~~~~~~~~~~~~~~~~~~~~~~~~~~~~~~~~~~~~
All paintings are copyrighted hand created originals. Unless stated otherwise they are painted on wood panels and all creations are sanded and stained to give a warm antiqued look. Let me know if you have ANY questions – thank you for taking a look at my work! I am SO lucky to be able to do what I love and am happy to share my creations with you!
~~~~~~~~~~~~~~~~~~~~~~~~~~~~~~~~~~~~~~~~~~~~
---