LLA Creations
Welcome to LLA Carve Creations where you'll find one of kind folk art, holiday and whimsical characters. I love to create folk art that makes you smile or make you wonder what they're up too! Thank you for taking the time to visit my page on PFATT Marketplace and if you need more information or have questions please feel free to e-mail me.
---
Welcome to the Pumpkin Patch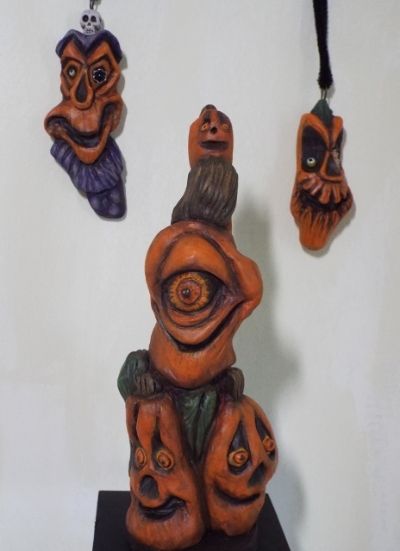 ~~~~~~~~~~~~~~~~~~~~~~~~~~~~~~~~~~~~~~
Cypress Knee Pumpkin Collage Carving
SIDE ONE of the Pumpkin Collage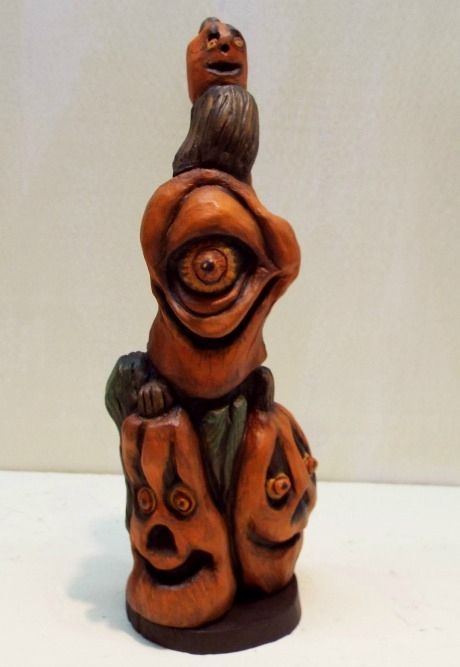 SIDE TWO of the Pumpkin Collage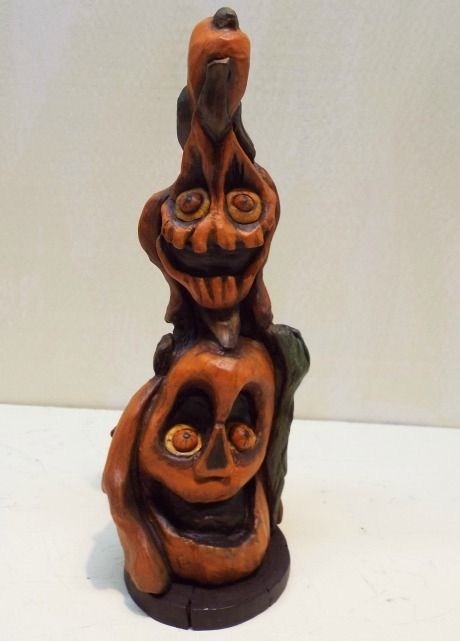 Mother Nature gave this cypress knee a lot of personality and I enhanced the natural shape for each character by carving and painting. The collage has 6 pumpkin faces each with a different expression.
Height: 9½-inches.
$90.00 and shipping included in price. (USA only)
International buyers please email me for shipping quotes.
To Purchase, please e-mail me at llacreations@yahoo.com
~~~~~~~~~~~~~~~~~~~~~~~~~~~~~~~~~~~~~~
Halloween Pumpkin Ornaments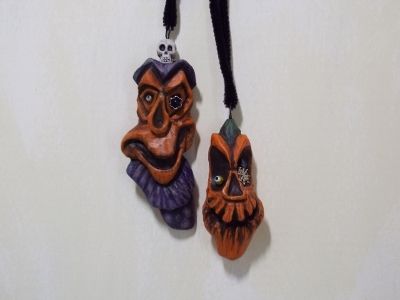 Please meet the one eyed pumpkins of the patch!
Carl the Clown (skull hat) and Mr Web
Cypress Knee Ornaments are carved, painted and sealed by me. These are a one of a kind carving using all the shape of the Cypress Knee to design the Halloween Carving.
Length: 5 & 6-inches
$25.00 each and shipping $3.50 each in the USA only.
will combine shipping if purchasing both.
International buyers please email me at llacreations@yahoo.com for shipping quotes.
To Purchase, please e-mail me at llacreations@yahoo.com
~~~~~~~~~~~~~~~~~~~~~~~~~~~~~~~~~~~~~~
Thank you for taking the time to view my work and if you have any questions please feel free to contact me.
~~~~~~~~~~~~~~~~~~~~~~~~~~~~~~~~~~~~~~
---