---
"A Colonial Christmas"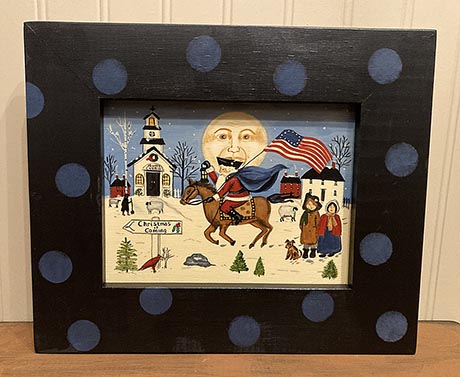 This Handmade Frame is home to the New England Folk Art Colonial Christmas Painting on Wood. Signed, Dated and painted with a touch of New England Folk Art Christmas Charm!
Measurements: "A Colonial Christmas" measures 12" x 10" .
"A Colonial Christmas" is an original, One-Of-A-Kind piece
and will come signed and dated. It is an adult collectible
and not meant to be a children's toy.
$125 plus $9.95 shipping inside the Continental USA
To Purchase please e-mail me at applehollow@aol.com
For shipping elsewhere, please e-mail me.
---