Apple Hollow
---
"SNOW PARADE PAINTING ON CANVAS"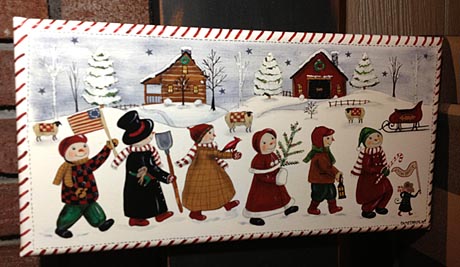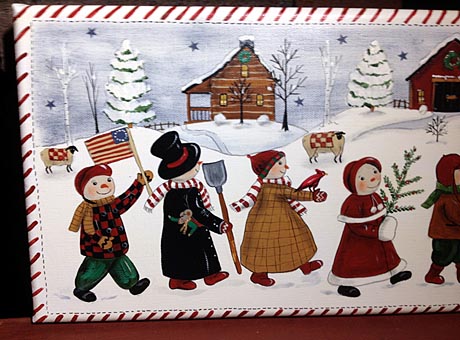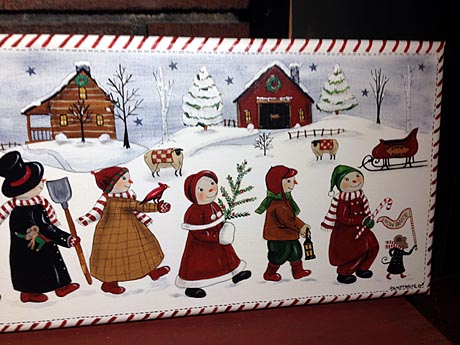 What do you call 6 warmly dressed Snowmen, 2 Mice, a Cardinal and 3 Quilt covered Sheep? A Snow Parade of course! This is an original 16" by 8" signed and dated Canvas Painting that I did using one of my original designs. It's a great piece to Welcome the Christmas Holidays and all Winter thru. The metal bracket on the back makes for easy hanging and display.
This "ORIGINAL WOODEN HALLOWEEN QUILT PAINTING" is signed, dated, and painted with a touch of New England Primitive Folk Art Charm!
Price is $69.00 with FREE Shipping inside the Continental USA
To Purchase please e-mail me at applehollow@aol.com
For shipping elsewhere, please e-mail me.
---