---
Hello Dolly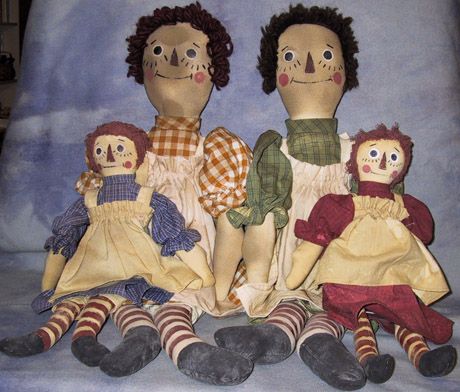 My first creative love was making dolls. I was only ten years old then but I still have that love many years later. These four dollies were made from the same pattern which is available for sale.
~~~~~~~~~~~~~~~~~~~~~~~~~~~~~~~~~~~~~~~~
Big and Beautiful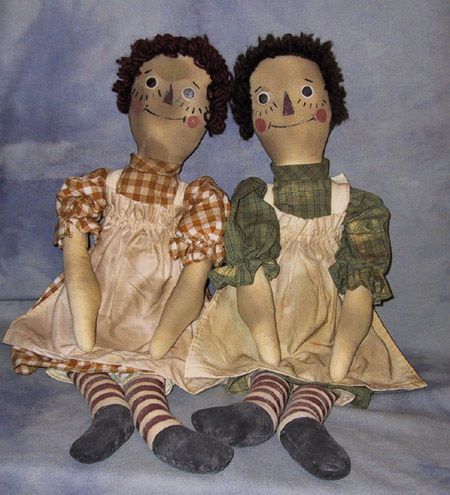 These gals are about twice the size of my original design. I created them for a traveling folk art show and they are available for sale now. They are about 2 feet tall and have a distressed finish. Both are made from cotton and have painted details.
Big and Beautiful Dolls are $95 each + Priority shipping. SOLD!
To purchase, e-mail me at cbhindmarsh@cox.net
~~~~~~~~~~~~~~~~~~~~~~~~~~~~~~~~~~~~~~~~
Cute and Cuddly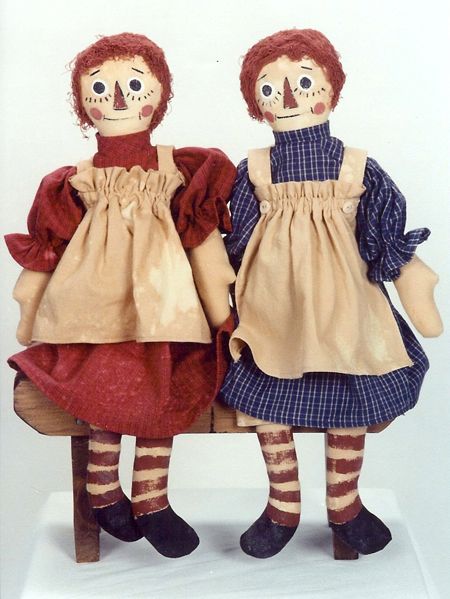 These 12" cuties are the original size featured in my pattern. I love them sitting on a rocking chair by our Christmas tree. The girls were also a part of the traveling show and are ready to be adopted. Although old fashioned, the dolls are not distressed. They do have painted details and they are completely made from cotton.
Cute and Cuddly Dolls are $75 each + Priority shipping. SOLD!
*** E-pattern of 12" dolls is still available for $10 ***
To purchase, e-mail me at cbhindmarsh@cox.net
---