---
"Vintage Style Hearts"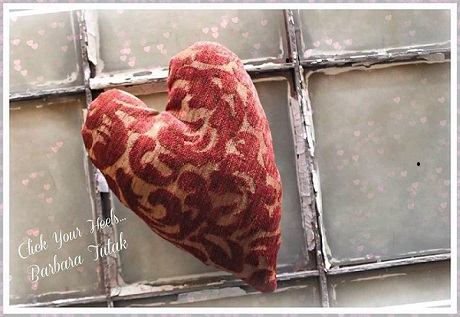 Soooo pretty vintage style Hearts that i have sewn from a very pretty tapestry fabric. So nice to sit on a shelf or use as a bowl filler.... They are a large size and are so much bigger then what the picture shows... I have quite a few to offer...
Each measures 9" tall and 6" wide.
Price is $19.00 each plus shipping in the US.
Please e-mail me at 2tak1958@att.net to purchase
~~~~~~~~~~~~~~~~~~~~~~~~~~~~~~~~~~~~~~
"Chocolate Bunny"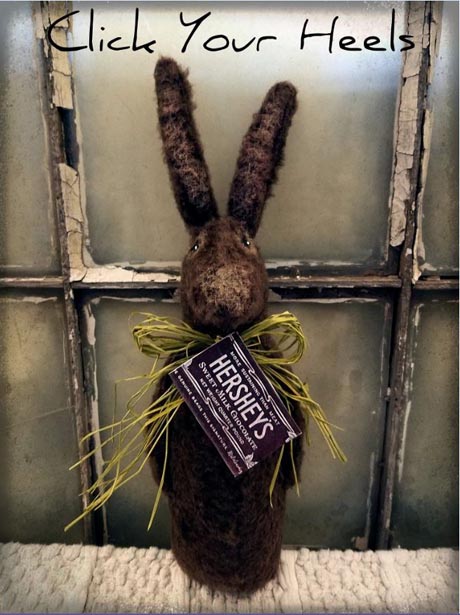 This month I'm offering these adorable Chocolate Hershey Bunnies! They are even calorie free! They and have been weighted so they stand on there own. I have stitched black beads for there eyes and have painted the eye area. I have added green raffia grass as a bow around the neck area and made them a Hershey tag that I have tied around the neck area also.
Each measures 12" tall.
Price is $22.00 each plus $4.20 shipping in the US.
Please e-mail me at 2tak1958@att.net to purchase
---