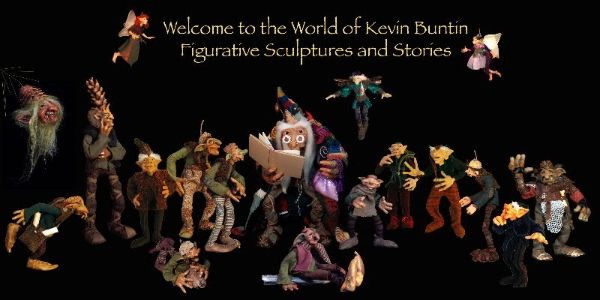 ---
A little bit about me...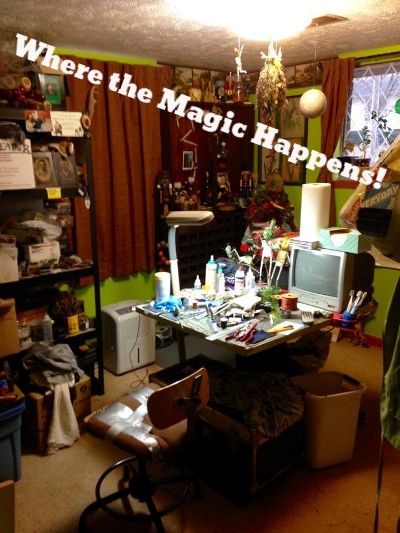 My name is Kevin Buntin and I currently live in Troy, Ohio, with my beautiful wife-Tina- and our two lovely kitties- Merlin and Guinevere.
Art has always been a part of my life, literally. I was drawing Viking ships teeming with warriors on Goldenrod notebook paper and modeling mummies and Frankenstein monsters- complete with various anatomically incorrect organs within hollowed out chest cavities- out of modeling clay since I was in elementary school. It's harder for me to think of a time when I was not creating- but for the nearly 15 years I had turned my back on my art and my writing shortly after graduating from high school, during which time I worked in a factory. I have no formal education as an artist beyond public school as a child and teenager.
I have always preferred sculptural art to drawing and painting- indeed the first "art-doll/figurative sculpture was done when I was very young- 5…6? - and consisted of a "Y" shaped piece of old wood that had fallen from a tree and the head of an old man modeled from Plasticene clay with hair, eyebrows and beard and moustache made from cotton taken from an empty bottle of baby aspirin. I will never forget the reaction it inspired from the adults regarding what I had created. Back then of course I had no idea what an "art-doll" was and what figurative sculpture was- I just knew that I loved creating.
Books and stories have always been a large part of my life along with music, and they have all walked hand in hand with my art. The subject matter of my pieces is as heavily influenced by nature, as it is folklore and mythology. The very character of a face can come to me from the shape and size of an acorn cap. This all stems from my memories of my great grandparents' six acre plot of land, now entirely black-topped over and long since sub-divided. It was almost entirely covered in forest, and my brother and I would spend nearly every Sunday exploring every inch of it. To me, it was thick with faeries, goblins, elves, and gnomes. Many of my ideas come from my own imagination, but a self-education in various folkloric traditions provides a great deal of copyright free fodder. But I would never have made my way back to my art if not for my chief source of inspiration and biggest fan: my wife Tina.
~ Kevin Buntin
---
Here are my three offerings for the PFATT Marketplace!
"Jane Doe - Phantom of the Grove"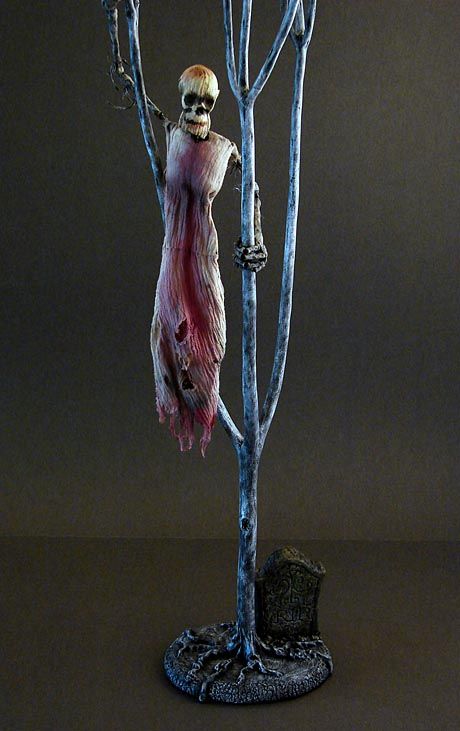 ***Editor's Note - Jane Doe is obviously hanging around where she's not supposed to be. I'm not sure if she is hanging onto the tree to keep from floating away or just trying to keep her feet off the ground so she doesn't get sucked back down into her grave where she belongs. She's never really quite "all there", which is why she is simply known of as the "Phantom of the Grove".
"Jane Doe - Phantom of the Grove" is 46-inches tall including the tree.
Price $145 plus travel fare. To Purchase, please e-mail me at info@kevinbuntin.com
~~~~~~~~~~~~~~~~~~~~~~~~~~~~~~~~~~~~~~~~~~~
Nosferatu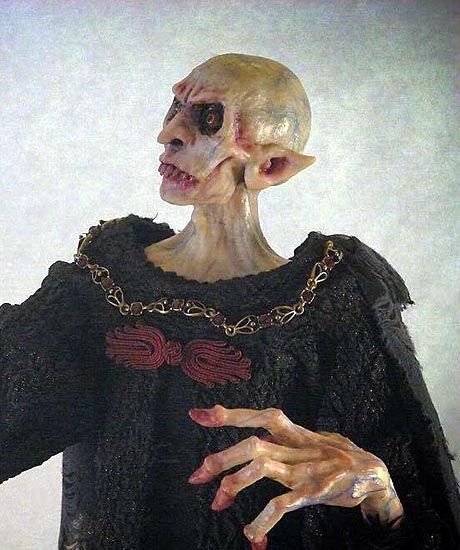 Nosferatu measures 21½-inches tall with stand
Price is $245 plus shipping. To Purchase, please e-mail me at info@kevinbuntin.com
~~~~~~~~~~~~~~~~~~~~~~~~~~~~~~~~~~~~~~~~~~~
"Pine Sprite™© Douglas"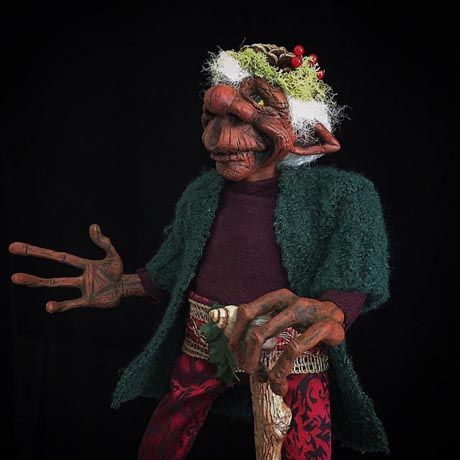 "Pine Sprite™© Douglas" is 13-inches tall.
Price is $95 plus shipping. To Purchase, please e-mail me at info@kevinbuntin.com
---
Here are some examples of my other works in my studio