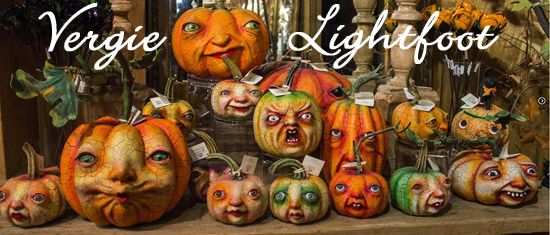 ---
A little bit about me...
I started as an artist in the the 1980s. Quit my job making grave stones and became a full-time self employed artist in 1992. Its been my sole source of income ever since. The thing about art is you have to do it and be consistent. Its only about half of needs to be achieved to be self employed as an artist
As a young girl of nine I told my dad I wanted to be an artist and live in the mountains. At the age of 35, I achieved just that and purchased my home two years later. To this day I'm inspired by the glorious views from my home. I'm privileged to enjoy nature and its wildlife.
The cats that have graced me with their presence have been a constant source of amusement and inspiration too. Without them I wouldn't be where I am today. They're incredible creatures.
Hmm, some of my favorite things.... Great lighting, peonies, Antique doors, carved wood, and an appreciation of cool stuff.
~ Vergie Lightfoot
---
Here's my offering for the PFATT Marketplace!
Large Black and White Cat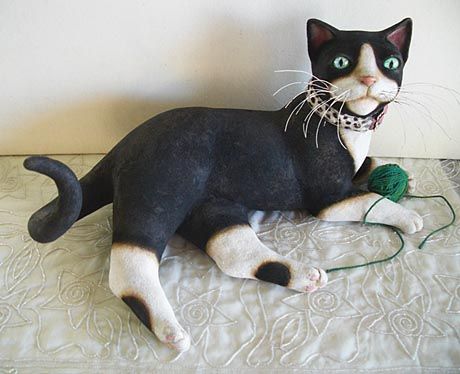 Rear View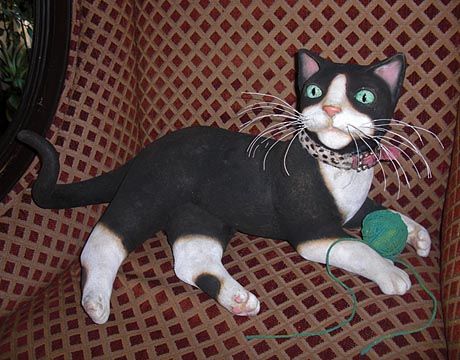 My Large Black and White Cat is sculpted out of celluclay, paper clay over an armature. It was painted and then a flocked finish was applied. After that flocked finish was applied, it was painted again. She has handmade glass eyes created by yours truly.
Large Black and White Cat measures 20" x 10" and is in a state of repose while contemplating another round with her ball of yarn.
Signed and dated and one of a kind.
Price $759.00 plus USA priority shipping. To Purchase, please e-mail me at anapaw@msn.com
---
Here are some examples of my past works