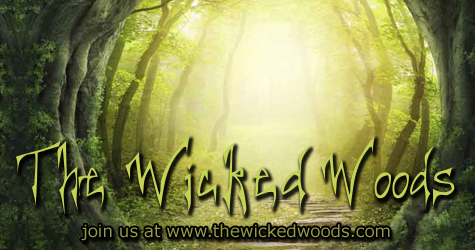 ---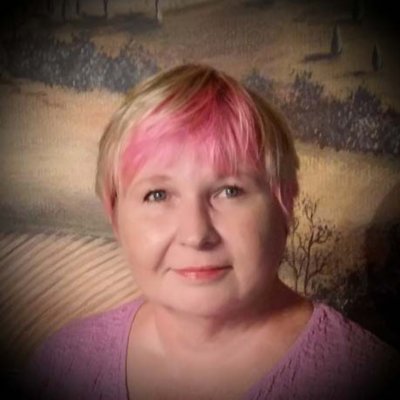 A little bit about me...
So, you have wandered onto the path less traveled and ended up in The Wicked Woods? Don't be afraid, there are many friends here. Well, actually one with many voices, but I know how to keep them straight. Why The Wicked Woods? Well it is a metaphor for the world we sometimes live in.
I am a multi media artist that loves to design, sculpt, and paint art dolls. The concept of putting together a character or creature is intriguing. Taking an idea with perhaps a few sketches and then bringing it to life in a three dement-ional figure is magical.
I live in an old farmhouse that creaks and moans with the wind, so I tend to do my art on the darker side. Halloween is my favorite holiday and creating haunting figures is a year round pleasure. I make things and tuck them away for a large show that I do in September called Sunfest that is held in Ocean City, Maryland. The other times you can find me on Etsy, Ebay, the web, and Face book under The Wicked Woods.
I ran away from home when I was sixteen, married my high school sweetheart and raised two handsome sons. I completed my education and worked hard all of my life, and didn't take anything for granted. Now a pink haired grandma of twin little girls, I am finally able to employ my creative side full time. I am blessed with some loyal followers and good friends, will you be one of them?
~ Tina Parsons
---
Here is my offering for the PFATT Marketplace!
"Ms Harvest"
Ms Harvest is a multi media sculpture with her head being paper clay and her hands and feet are polymer clay. She is sculpted over a wire armature, which allows you to gently pose her. Her hands and feet represent roots and are hard sculpted in their pose. She holds some sweet artificial gourdlings that are attached in her hand. She is one of a kind.
With her pumpkin like face and clear blue eyes, she is beautifully whimsical perched in the sun chair by Willirae. You can purchase her with or without the chair. It is a retired resin chair and is not for sale without her.
The chair is 14.5 inches tall. Stretched out, Ms Harvest is 20 inches long.
Doll alone is $265.00, he chair is an aditional $30.00 Shipping is free in the continental US.
To Purchase, please e-mail me at contact@thewickedwoods.com.
~~~~~~~~~~~~~~~~~~~~~~~~~~~~~~~~~~~~~~~~~~~
Potted
Gertie is potted in more ways than one. She is tired of flying around and has decided to rest in her bones balanced on a pot. She has rolled one of her special smokes and is gazing up at the stars.
Gertie is sculpted from polymer clay over a wire armature and can be gently posed. She is one of a kind and measures 14 inches tall stretched out. She comes with her pot, but you can sit her anywhere you like. She is not attached to the pot
Potted is 195.00 with free shipping in the continental US. To Purchase, please e-mail me at contact@thewickedwoods.com.
~~~~~~~~~~~~~~~~~~~~~~~~~~~~~~~~~~~~~~~~~~~
Goulish ornie
This is a wonderful ornament that you can hang on your Halloween tree or window. Hand sculpted polymer clay over a wire armature with moveable fingers. This is sure to be one of your favorites.
It measures 10 inches long.
Goulish ornie is 24.00 with free shipping in the continental US. SOLD! To Purchase, please e-mail me at contact@thewickedwoods.com.
---
And Here is Where the Magic Happens!