Ihklektik - Annette Gambrel
---
Large Sea-Green Whale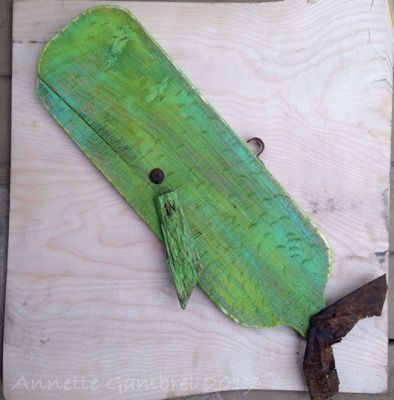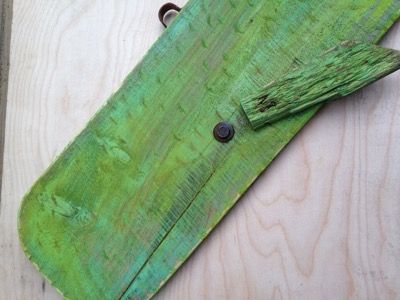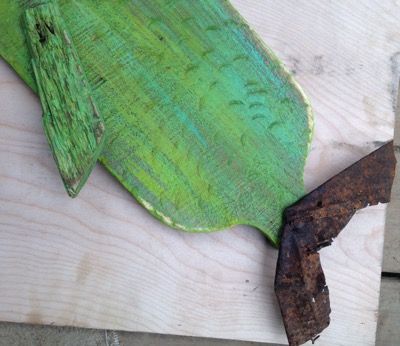 This is one of the larger Whales I create. He is 28" x 8"
His tail is from very old roofing tin. He is painted with acrylics his eye is a metal bolt I have hand cut in his mouth. Used a sure form for some distressed edges. Hammered in dipples throughout his body.
He is a one of a kind and signed, dated, and numbered 1/1.
Large Sea-Green Whale is $48 and includes shipping in the US.
To purchase, e-mail me at ihklektik@yahoo.com
&nbsp
~~~~~~~~~~~~~~~~~~~~~~~~~~~~~~~~~~~~~~~~~
&nbsp
Humpback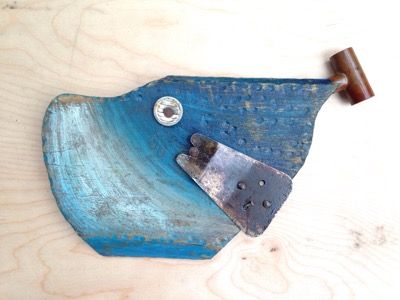 This fun guy is made from reclaimed wood. Shaped with a sure plane, lots of dibbles I added to the wood. Acrylic paint. A Copper pipe creates his fins on tail. And found metal objects for fin and eye.
He measures out to be 13" x 8"
Humpback is $28 and includes US shipping SOLD!
To purchase, e-mail me at ihklektik@yahoo.com
&nbsp
~~~~~~~~~~~~~~~~~~~~~~~~~~~~~~~~~~~~~~~~~
Thank you for visiting have a beautiful day!
~~~~~~~~~~~~~~~~~~~~~~~~~~~~~~~~~~~~~~~~~
&nbsp
---