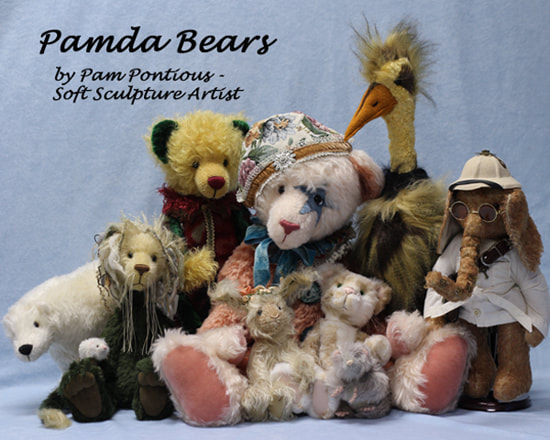 Pamda Bears
---
"Noel + Itsy mice"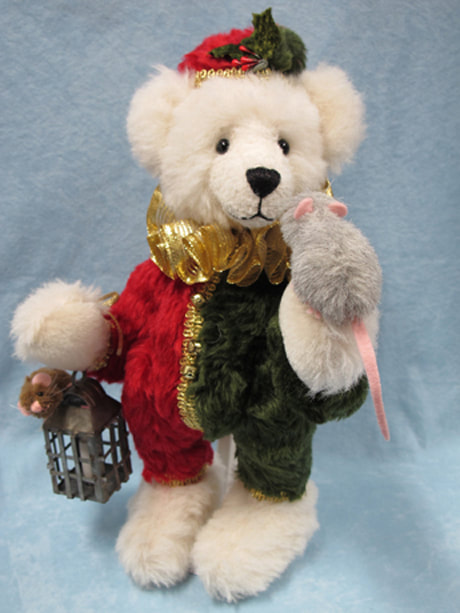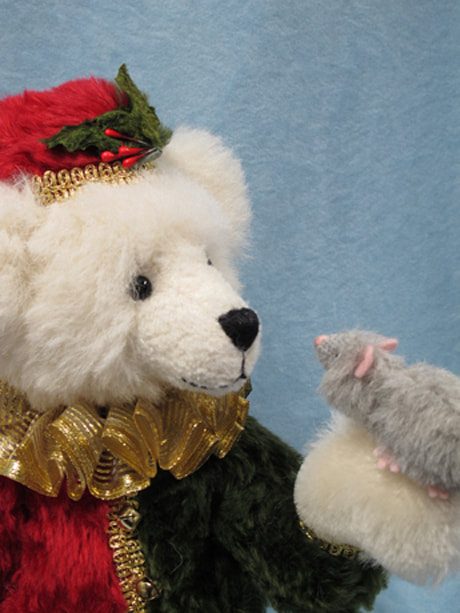 Noel and his mousie friends will help you celebrate the season. I created him with Noel German alpaca plush and German mohair plush. He is jointed 5 ways; has glass eyes, a mohair hat and carries a metal lantern. Noel will bring two of his itsy mousie friends with him.
Measurements: "Noel + Itsy mice" stand 13½" tall.
"Noel + Itsy mice" is a One-of-a-Kind piece by Pam Pontious
of Pamda Bears and will come signed and dated.
"Noel + Itsy mice" are $245 including FREE Priority Shipping within the US.
shipping outside the US is not available at this time.
Please e-mail me at pamdabears@yahoo.com with any questions.
---