Pearl Avenue Studios
---
Jack and Jilly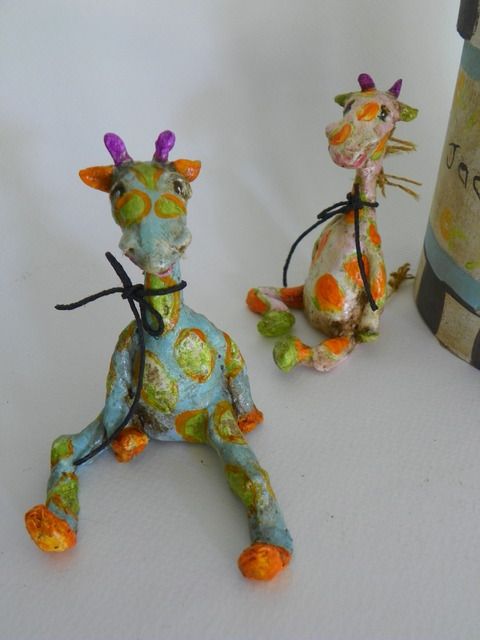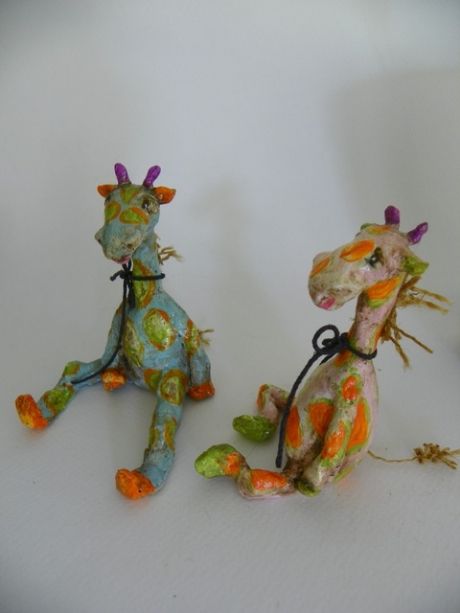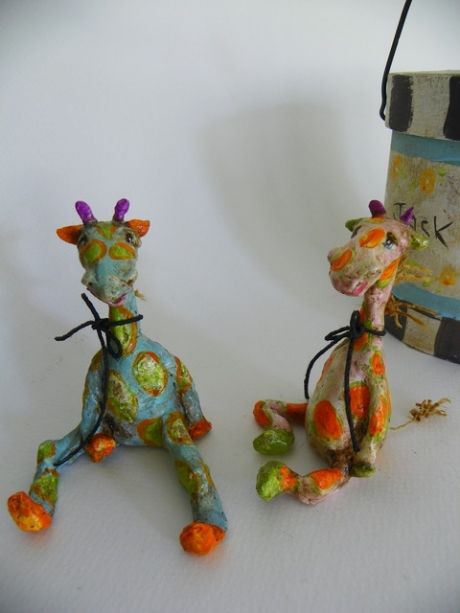 These two little, Giraffes, were inspired by Jack and Jill. They are sculpted with paper mache pulp. They are sculpted with a free form style and painted in fun whimsical colors, in pink and blue with spots of orange and green. The mane and tail are crafted with burlap, and the aged worn patina mimics a vintage antique toy. The Bucket, (still in progress), will carry Jack and Jilly to their new home.
Jack and Jilly, would make a memorable gift for a newborn, or a vintage and whimsical decor to any room.
Measures approximately 4" for each Giraffe.
The bucket measures 5" tall by 4½" in diameter.
These are One-of-a-Kind sculptures and will come signed and dated by me, Lisa Bivona.
Price is $110.00 including shipping in the USA/
Please contact me for shipping prices outside of USA.
To purchase, please contact me at pearlavenuestudios@sbcglobal.net
I accept payment through paypal with credit card.
---