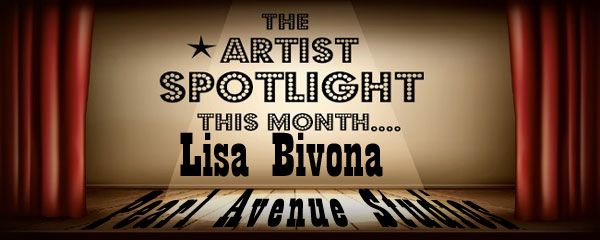 ---
Please meet our PFATT Marketplace Spotlight Artist of the Month
- Lisa Bovina of Pearl Avenue Studios
I am Lisa Bivona and I create at, Pearl Avenue Studios. I create Distinct One of a Kind Folk Art, using paper mache, to sculpt unique Holiday and whimsical characters from my imagination. I'm a wife, a MOM, a Honey (that's what my grandchildren call me. How lucky am I? Very!).
The studio is a humble little room that once housed a bed, imagine that...now it's the most beautiful mess, one has ever seen. I am a self taught artist who just creates. I use several mediums in my art, oils, watercolor, pen and ink, and even crayolas. I started painting about 18 years ago, and recently, (about 8 years), I started sculpting, just to relax.
I have little characters dancing in my head, screaming, create me! I used to co-own a brick and mortar shop, selling vintage junk and restyled pieces of the past. But when Halloween rolled around, I didn't have much to offer, so I bought some paper mache, and whipped up a few pumpkin candy containers to resemble the vintage style of the 20s and 30s. I had no idea what I was doing, but darn, I was having a good time.
Closing the shop lead to, Pearl Avenue Studios, because I couldn't stop creating. In one form or another I will always create. I aspire to...well we all have grandiose ideas! One day I will achieve it.
I have items here just about every month as well as Etsy. I also post items on my blog and my Facebook page.
Just click on the pictures below to be transported to my PFATT Marketplace page where you can learn more about the items and purchase them if you like.
Also, be sure to check out the section below this month's offerings to see examples of some of my previous works.
Traditional Snowman
Small Classic Snowman
Vintage Snow Lady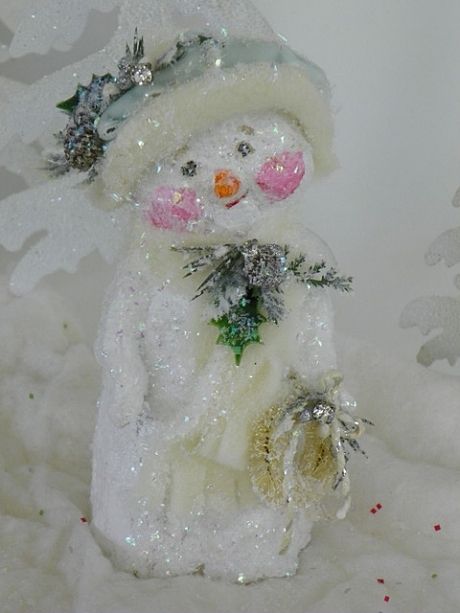 Holiday Reindeer
~~~~~~~~~~~~~~~~~~~~~~~~~~~~~~~~~~~~~~~~~
---
Below Are Some Examples of My Previous Works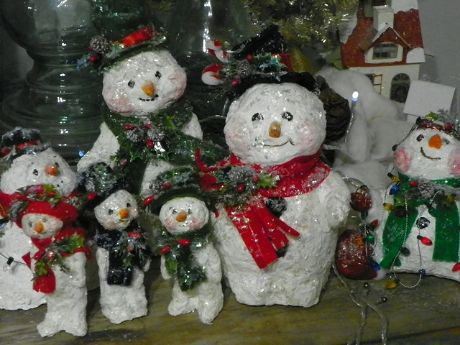 ~~~~~~~~~~~~~~~~~~~~~~~~~~~~~~~~~~~~~~~~~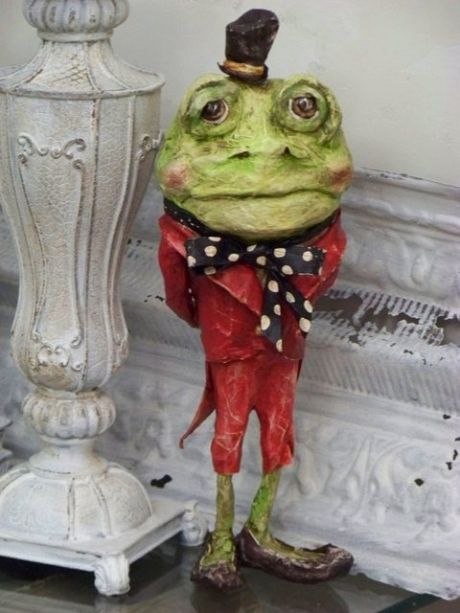 ~~~~~~~~~~~~~~~~~~~~~~~~~~~~~~~~~~~~~~~~~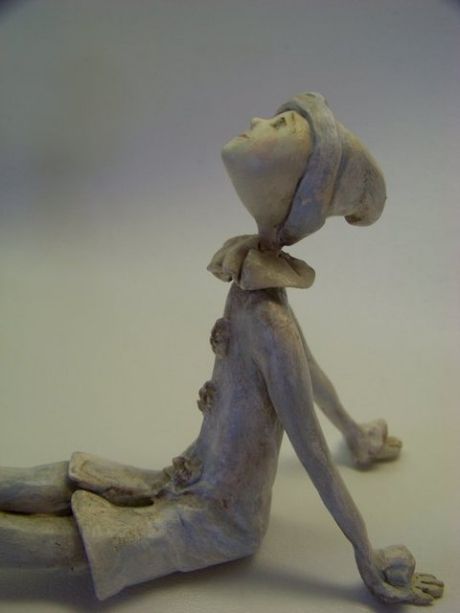 ---