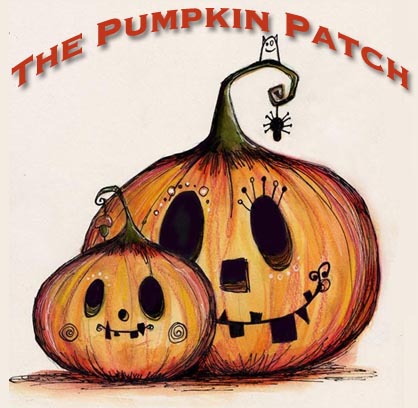 ---
"Spooky the Bear"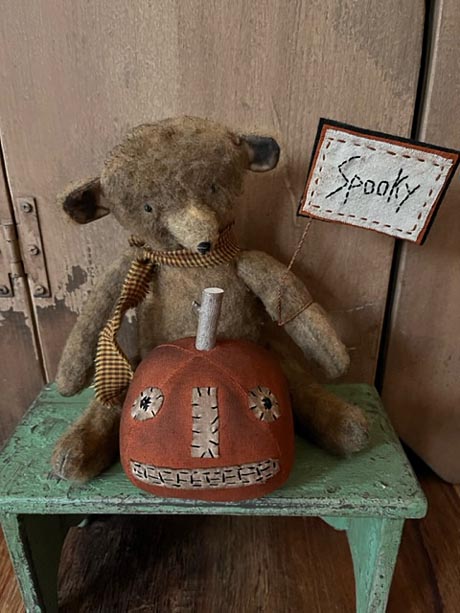 It still feels like summer but here at the Pumpkin Patch we are dreaming of Fall weather. My offering for this month is Spooky the Bear. He is made from plush felt that has been stained and painted. His body is rag stuffed. The pumpkin is made from cotton fabric which has been stained and his facial features have been hand stitched on. The pendant is made of muslin and felt.
Measurements: "Spooky the Bear" measures 8" tall. The pumpkin
is 4½" to the top of the stem
"Spooky the Bear" is a Pumpkin Patch Original One-Of-A-Kind
piece by Monkika Merritt and comes signed and dated.
Like all Pumpkin Patch characters, this is an
adult collectible and not meant for children
"Spooky the Bear" is $70.00 with FREE Shipping inside U.S. only. SOLD!
To Purchase, please e-mail me at raggedy3@verizon.net. I accept PayPal.
For shipping elsewhere, please e-mail me for shipping charges.
---