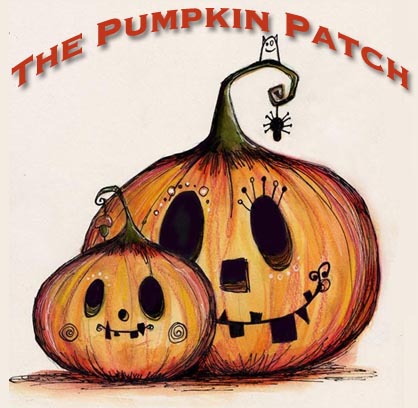 ---
"Buddy"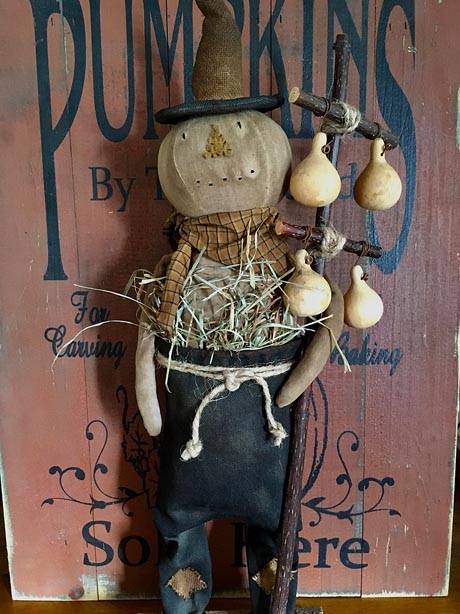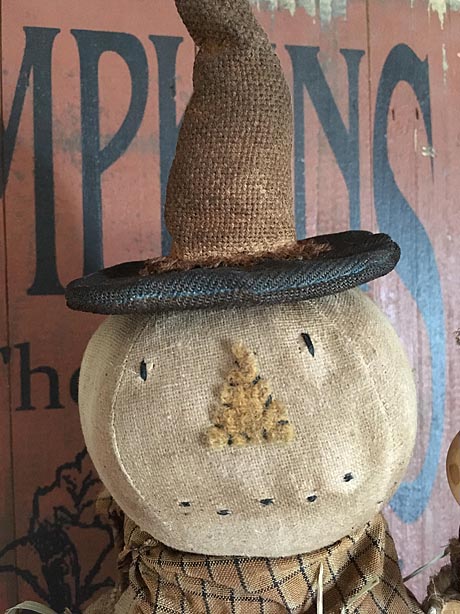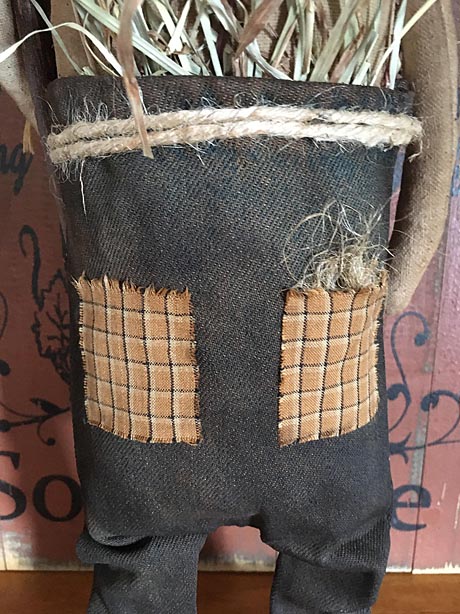 Here is my offering for September-It is really starting to feel like fall at the pumpkin patch. There are pumpkins, mums, corn stocks and a nice cool breeze in the air. Buddy is ready for The beautiful season ahead. He is my offering for September.
He is made of Osnaburgh fabric that I stained painted and sanded. His pants are made from an old pair of jeans. His hat is also made of jean fabric and burlap. His scarf is homespun that I stained. He has patches on his knees and pockets on his tushy. His pants are stuffed with straw in the front as well as the back. He is holding his gourds that have been attached to the sticks with some rusty wire. He is permanently mounted to a piece of wood so he stands freely.
Measurements: "Buddy" measures 22" tall.
"Buddy" is a Pumpkin Patch Original One-Of-A-Kind pieces
by Monkika Merritt and comes signed and dated.
Like all "Pumpkin Patch" characters this is an
adult collectible and not meant for children
"Buddy" is $89.00 including FREE Shipping inside U.S. only. SOLD!
To Purchase, please e-mail me at raggedy3@verizon.net. I accept PayPal.
For shipping elsewhere, please e-mail me for shipping charges.
---