Come visit me at "A Bewitching Fete", September 21-22, 2018
Veteran's Building, 301 Main Street, Pleasanton, CA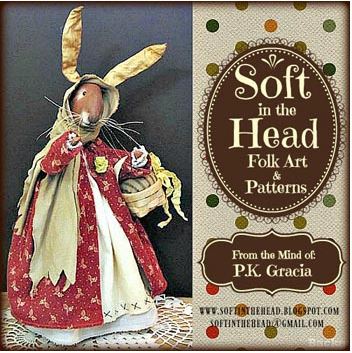 "Magik the Raven Witch"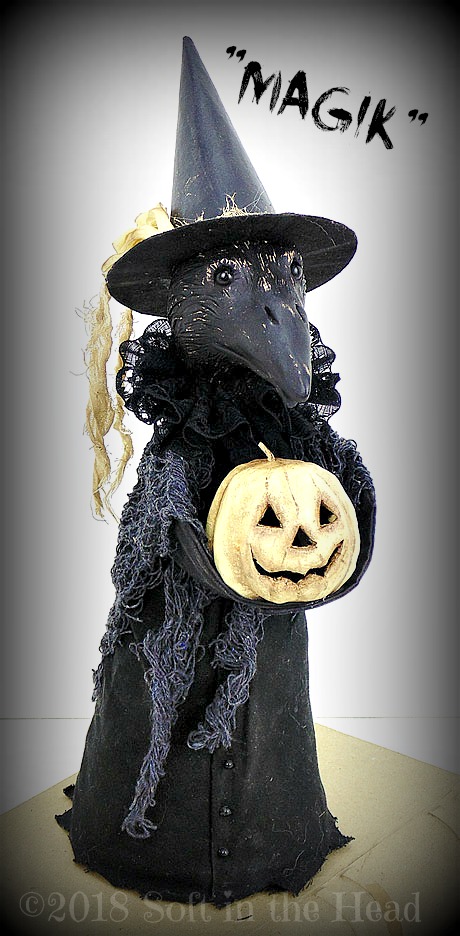 Nothing says Halloween like witches and ravens...here's one that is both. She is made from paper, cloth and clay and attached to a wood base. Her dress is black flannel and cotton netting with a black vintage lace collar.
There are glass bead buttons down the front of her dress. She is wearing a cloth and paper hat that has been painted and distressed and has a cheesecloth addition. "Magik" holds a painted and distressed jack-o-lantern.
"Magik the Raven Witch" stands 11" tall.
"Magik the Raven Witch" is an original Soft in the Head design by P.K. Gracia
and will come signed and dated.
Like all "Soft in the Head" characters, this is not a toy for children under 12
but for collectors and decoration only.
"Magik the Raven Witch" is $145 plus $11.00 Shipping in the continental U.S. SOLD!
please e-mail me for shipping elsewhere.
To Purchase, please e-mail me at softinthehead@gmail.com
~~~~~~~~~~~~~~~~~~~~~~~~~~~~~~~~~~~~~~~~~
Come Visit Me at "A Bewitching Fete" September 21-22, 2018
Veteran's Building, 301 Main Street, Pleasanton, CA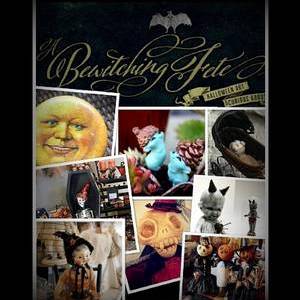 ---